How Home Networking Installation Improves Smart Home Control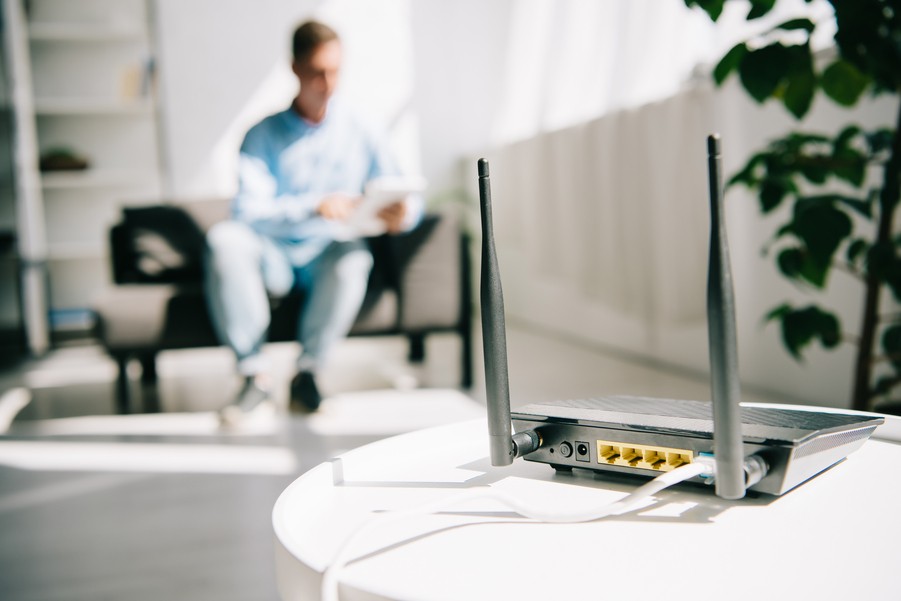 Get more control over your smart home with home networking installation
To ensure your smart home devices and systems run efficiently, you need to keep up with the ever-changing technologies in the industry. However, that's easier said than done. After all, there's a lot of tech that goes into a smooth-running smart home. One of the most important components is the home networking system. Fortunately, you don't need to be an expert in smart home technology or home networking installation. Upgrading everything is a breeze with Hood Branco!
Whether you're looking to get a top-speed internet, or you want to add more smart devices to your home, we are here to provide the solutions. Read on to find out how home networking installation at your Lake Tahoe, CA home ensures a strong internet and Wi-Fi connection as well as a smart home that operates flawlessly.
SEE ALSO: MUSIC BRINGS YOUR HOUSE TO LIFE WITH WHOLE-HOME AUDIO
Remote Access and Control
An upgraded home network provides the extra bandwidth you need for fast internet throughout your home. It includes everything from routers with Wi-Fi 6 technology to network switches and wireless access points. All these technologies are designed to provide the reliable connection and strong Wi-Fi signal strength you need in your smart home, no matter how expansive your estate may be. Plus, because you can tap into your home remotely via your home network, you can monitor and control all your smart home systems (i.e., smart lighting, home security, motorized shades) from anywhere in the world!
Seamless Connection
Whether it's your home's AV devices or the security system, a smart home system gives you total access to every connected technology in your home. And your home network helps to ensure everything runs seamlessly. When your home networking system is updated with the latest technologies, all your smart home devices respond quickly whenever you tap an icon or push a button. That includes the smart shades, lighting, the indoor climate, and every other smart device and system.
Improved Security
As mentioned above, home networking installation does more than just provide you with fast-speed internet for streaming your favorite TV shows and movies in high definition. It also helps improve the security system of your home. After all, you want a home that is protected all the time.
A high-end home network won't have any temporary lapses, such as lost connections. An upgraded home network significantly improves home security. You will have access to your home at all times.
Future-Proofing
Not every smart homeowner wants to integrate all automation features at once. Sometimes, homeowners prefer to add only a few features over time. But like the changing technologies, people's requirements also change. If you ever feel the need to integrate newer technology into your home, a state-of-the-art and robust home network makes the process smoother.
In a way, it future proofs your smart home, making integration of the latest technology hassle-free. For instance, if you want to expand your home's outdoor entertainment system, install a home theater with the latest AV equipment, or outfit your home with a multi-room speaker system, an advanced home network allows for all the technologies to operate simultaneously – with no glitches or connection problems.
Hood Branco offers the best home networking installation services in Lake Tahoe, CA. Give us a call today at 855.632.6272 to get started on your project. You can also fill out an easy online contact form for more details.