ADD LUXURY AND CONVENIENCE WITH SMART HOME AUTOMATION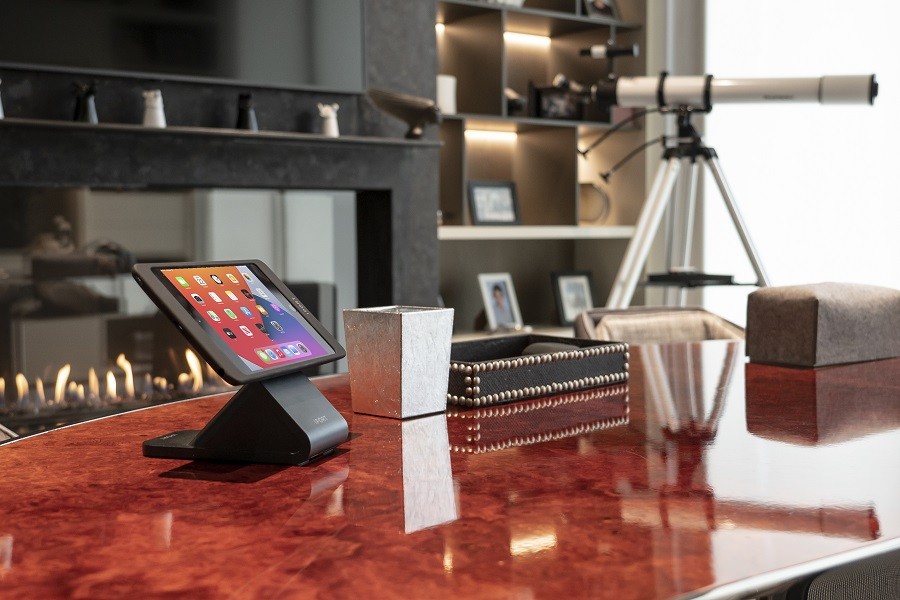 HERE'S HOW SMART HOME TECHNOLOGY ENHANCES YOUR LIVING SPACES 
A luxury home offers you the ultimate in comfort and solace. It is a place where you can enjoy the results of your hard work. A smart home automation system provides an environment attuned to your needs and desires. 
From entertainment to climate control and security, our expert team of designers and integrators furnishes you with the ability to manage every aspect of your house with the touch of a button, from anywhere in the world. 
Continue reading below to see how automation enhances the way you work, live, and play in your Granite Bay, CA, home.
SEE ALSO: How Home Networking Installation Improves Smart Home Control
MEDIA WHERE YOU WANT IT
Music, movies, and modern media are critical components of your day. They are both entertaining and inspiring. Today's technology reveals a universe of content to you from anywhere in the world with a simple swipe. Imagine watching sports, concerts, and the latest Hollywood releases in stunning 4K and upscaled 8K resolutions instantly from any source in any room. 
Enjoy a premier cinema experience with a dedicated home theater or media room built to satisfy your personal sense of style and aesthetics. Whether you're sharing a movie for family night or delving into more sophisticated fare, the thrill of ultra-high-definition video and enthralling surround sound enhance the moment. 
Multiroom audio brings a new dimension to your music too, reproducing every nuance and subtle tone. Whether shimmying in the kitchen, rocking out in the den, or stepping up your backyard entertaining, a distributed AV system delivers what you desire. 
YOUR COMMAND, YOUR ENVIRONMENT
Controlling your home's environment is essential for comfort and well-being. The wrong lighting makes a space unwelcoming and uninspiring. By installing human-centric lighting and shading, you save on energy and even improve your family's health. 
If you are too hot or cold, then focusing properly, working efficiently, or finding joy in the day is nearly impossible. Take charge of your heating and cooling by tying it to the seasons, time of the day, or your personal preference. You can also rest assured that your valuable furnishings and artwork are kept pristine with control and monitoring reports on humidity, temperature, and air quality.
NEAR OR FAR, BE PROTECTED
Security and surveillance go beyond protecting from intrusions or theft. A smart surveillance system gives you the peace of mind that the people and property in your life are safe. Manage access for emergency response, allow tradespeople in, and even unlock the front door when the kids forget their keys, yet again. 
Keeping your home safe also includes monitoring the critical infrastructure of your home. Working through a combination of sensors and direct communication with devices, you are alerted to any trouble before it can do damage. Whether you are home or half a world away, our security solutions give you the confidence that your property is well protected. 
READY WHEN YOU ARE 
Are you ready to take the next step with a whole-home automation installation? Contact Hood Branco here or call (855) 632-6272 to start the conversation. We look forward to working with you!